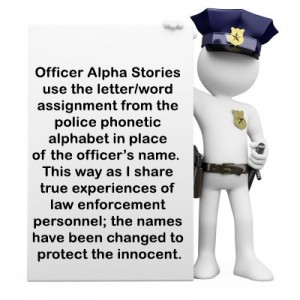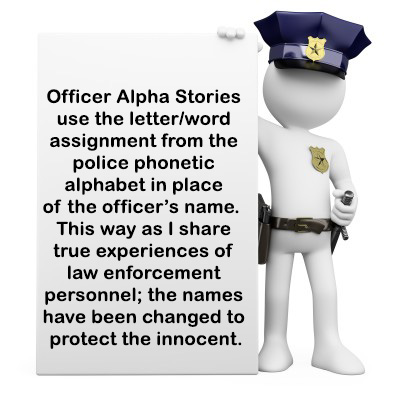 Officer David called me and said, "I saw your truck at the police station in the parking lot and knew everything was going to be ok in the City today because the chaplain was out on patrol."  I had to reply honestly and tell him I wasn't out on patrol but I had parked in the PD parking structure and walked a block away for a City event.  I told him if there was such a peace and comfort at the PD when my truck is in the lot that I would buy another vehicle and leave the truck there.
"Actually I called because I need your help" he said. "I am concerned for a relative in the hospital and not doing well.   They went in over 2 weeks ago when they were not feeling well and they're still there.  They have cancer and organ failure.  They are giving up hope and want to die.  I know if you go see them, you can encourage them, because you always encourage me."
I will head straight to the hospital was my response.  He told me he wanted to meet me there when he was off shift in a few hours.  I agreed and we set a time.  Officer David has been to plenty of death calls as his line of work requires.  He has examined bodies, collected evidence and even consoled those left behind, but this was personal and the stakes were high.
It was no shock to me when Officer David called about 20 minutes before our scheduled meeting.  He started back peddling and hinted for me not to come.  "They have faith he said, I just don't know how it will go if you join us and I don't want you to have to go all the way there and him not talk to you…"
I interrupted and explained to Officer David that I was completely comfortable in a hospital setting.  The bedside of a seriously ill or dying person does not bother me at all.  I explained that if I was there two minutes or two hours it was all fine with me.  I assured Officer David I would not embarrass him or push religion on his family member.  I let him know he could anticipate love his family, and the same style of professionalism he experienced with me during multiple police call outs.
It was agreed we would still meet and we did.  I was introduced as a friend from the PD and I took position at the foot of the hospital bed providing direct eye contact with the patient.  I was there for about an hour and a half listening to stories and encouraging the patient.  I quoted a few scriptures from memory about life and assured him God was close and cared for him.  I knew the man's future was dim, but his faith was brightened and the smile on his face reflected his lifted spirit when we left.  As I walked out of the hospital with Officer David I said a silent prayer for him and his family.  They needed a friend and I was glad to be called on to stand with him and his loved ones as they approached death together.
As a police officer you learn early on to stay emotionally detached from the situations you encounter.  There is a type of emotional emasculation of feelings that happens along the way.  It becomes very difficult when officers have had so much exposure to death at work to support dying family member when you have no feelings inside at all.  You want so bad to encourage your loved ones as they face death but a calloused and hardened heart make it hard to be sincere.
Officer David, please know you are not a walking casualty of life; you are just serving the rest of us and carrying our load of death.   The job you do comes with many internal injuries not known to the rest of us.  We thank you for your service and for your heart that truly does care deep within.
Thank you God for Officer David and his true concern for others even though it is not readily exposed.  God, bless Officer David and his extended family as they grieve the death of their loved one so soon after this encounter.
When you see a cop today smile and say hello.  Be reminded that they have families and difficulties at home just like you.  Lift a silent prayer for the losses they suffer personally and for the pains of death they encounter at work on a regular basis.