I snuck a couple of boxes of ice cream bars in the Code 7 water refrigerator. It was two days before someone found them. When it was discovered, it nearly caused a riot. I love to be a part of the little things that brighten the day of cops. I happened to be in the Roll Call the day the ice cream was found. The Watch Commander questioned me about it during the briefing, and my reply was simply – you never know what you might find out there in the Code 7 refrigerator. They said they really appreciate their chaplain. I told them I'm blessed to be a part of Code 7 and to do it!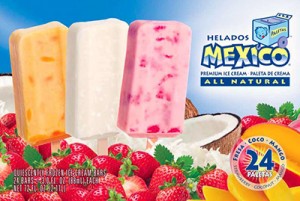 I was invited to attend more great training put on by San Diego Police Department Wellness Unit. Author and speaker Dr. Kevin Gilmartin spoke on his book Emotional Survival for Law Enforcement. The half-day seminar reminded me of the stresses encountered every day and the chemistry changes that take place as a result of the high stress job of the law enforcement. He gave great insight into the needs of our officers and their families.
September will be supersized with Code 7 Blessing Giveaways. With a small arsenal of gift cards from a Code 7 donor, we will be enriching six couples by giving them the opportunity to go out for dinner and spend some quality time together. Thank you to all of you who give to Code 7 and to this worthy monthly event.
Code 7 is working with Peer Support and the entire department to put on a police family open house in November. We will be using our resources and relationships to support the open house. Thank you to those that volunteered to help provide care for the younger children during the event and to everyone that will be working on desserts.
Please continue to pray for the officers out with work-related injuries. Two have returned to duty, but two more are out with back injuries and one with a finger injury. Please also pray for the agent that sustained a leg injury is going in for a second surgery to remove some of the metal plates and clean up some additional tissue that was damaged from the original accident.
Chula Vista PD is proud to have two new officers in the field and three more with training officers. Hopefully, they will all complete the training soon so I can present them with a Congratulations Certificate, a pair of special Code 7 engraved handcuffs, and a gift certificate to California Police Equipment. We definitely need more officers throughout San Diego County, so please pray for qualified applicants.
Thank you for your interest in the work of Code 7 and your support of the officers' spiritual care. If the Lord provides an offering, please consider the ministry of Code 7.
Blessings,


"Though our feelings come and go, God's love for us does not." C.S. Lewis