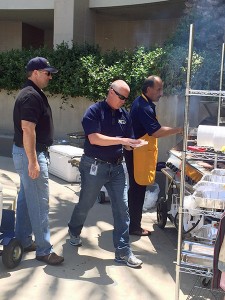 I am celebrating July, the seventh month (Code 7 month), with squad meals for each of the 12 patrol squads. I will ride along with as many squads as possible, so I'm sure to be full bellied and have a full schedule. This is how we celebrate July each year – let the feasting begin!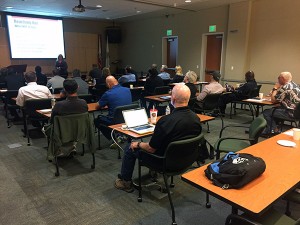 In June I hosted the San Diego County Police Chaplain Association training at the Chula Vista Police Department (CVPD). We had 23 chaplains present for fellowship and training led by SOSL (Survivors of Suicide Loss) and TIP (Trauma Intervention Program). The training was terrific, and we were invited to join CVPD at their annual staff BBQ. The Chief and Captains were the cooks for the day, and I was able to give a tour of the facility to the local chaplains.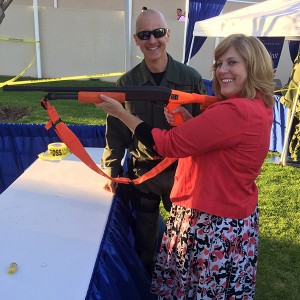 I also helped set up and attended the annual CV Police Foundation fundraiser. There were SWAT and K-9 demonstrations, booths to explore, and weapons on display for demonstration. My wife, Aimee, received hands-on training and proved effective on her non-lethal shotgun with the trainer, Agent Deaner.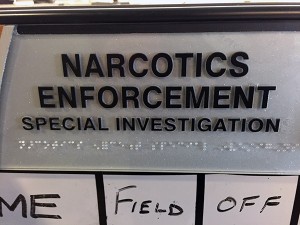 Ever done a "sneak along"? I made up a new term for my recent ride-along experience. I was out with a Narcotics Task Force member as he conducted surveillance. We were afforded plenty of time for great conversation as we sat in the car. Being out on a secret squirrel detail was a fun assignment.
Please pray for the full schedule of meals and other projects this month as well as the National Chaplain training I will be attending out of town. Thank you for your support!
"Sometimes when things are falling apart, they may actually be falling into place."
Blessings,