The New Year is here along with a handful of new laws and Powerball pot that surpassed $1.6 billion. A new California law now allows electrically motorized boards to be ridden wherever bicycles are ridden — within bicycle lanes and roadways. The new law includes hoverboards, so you will want to keep an eye out for Marty McFly.
My 2016 started the same way my 2015 ended – family in town playing lots of card games and watching movies.  After I recovered, I spent a few days resting and then kicked into high gear with crisis call outs.  My first duty of 2016 was to make contact with officers that responded to a quadruple fatal car accident. I was also contacted to help a family in distress at the hospital after they experienced a tragic gun accident at a house.  Please pray for the family as they head down a long road to recovery for their loved one.
On a lighter note, Code 7 received and passed on a pair of tickets to the 2016 Rose Bowl game in Pasadena, CA.  The cop and his son that attended the game said it was fabulous, and the time they spent together was a lifetime memory.  We were able to send some cops to a few Gulls hockey matches, and we gave away some family dinners out around town.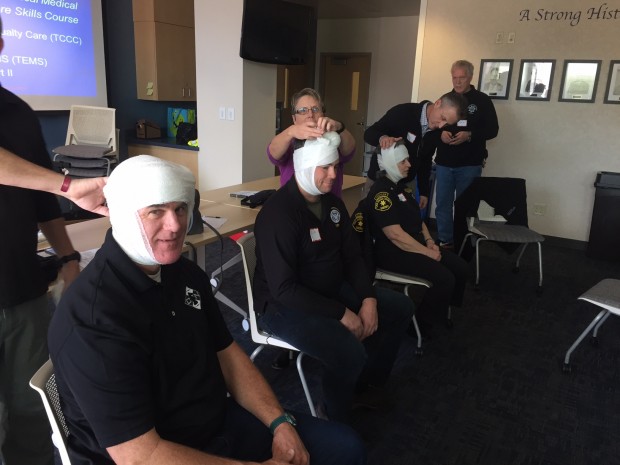 Last week I spent two days at Critical Incident Stress Management (CISM) training focused on children in crisis, and another half day attending the San Diego County Chaplain Association (SDCCA) semi-annual training that included highly qualified and experienced men instructing and drilling us on the use of tactical combat casualty care (T-triple C).  We bandaged each other and put tourniquets on others and ourselves for a few hours.  Quite an amazing bunch of people I'm serving with in San Diego!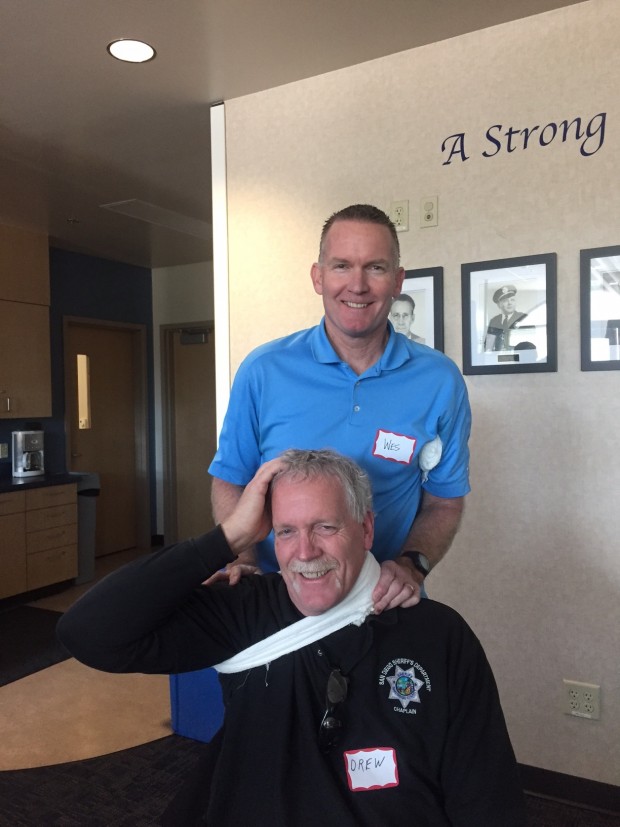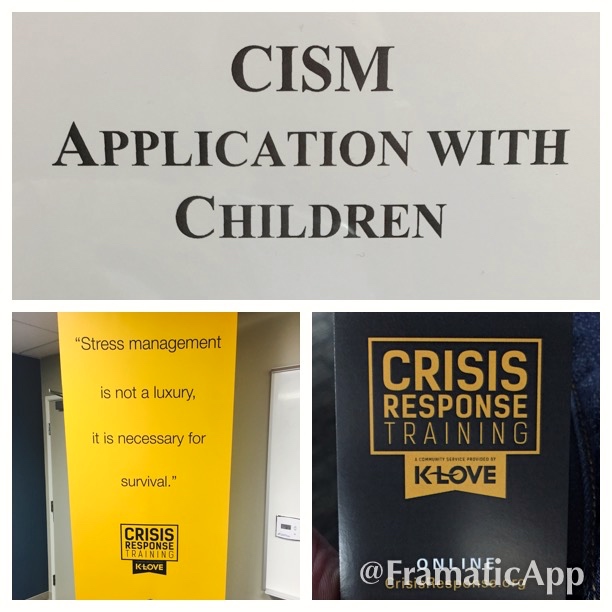 I started a care team at my church and invited people to be involved in caring for people at a variety of levels.  Those interested in crisis response were encouraged to apply to be part of Chula Vista's Citizens' Adversity Support Team (CAST).  When I went to the initial CAST class last week, I was pleased to see five from my care team had applied and were accepted into the training program for 2016.
Please pray for our cop marriages.  They invest so much time and energy helping everyone manage their problems that when they return home, they are depleted of the ability to negotiate and make decisions. 
Peacekeepers with faith are hard pressed on every side, but not crushed; perplexed, but not in despair; persecuted, but not abandoned; struck down, but not destroyed.  2 Corinthians 4:8-9  God bless our cops!
I extend a special thanks to those who gave financially above and beyond at the end of 2015. Your generosity helped Code 7 closeout 2015 in a good position and helped fund the initial projects supporting our law enforcement in 2016.