---
I was going to send my newsletter every other month in 2016 but with all that is happening now, I am sending one today. In the past five days, seven police officers around our nation have been killed, six of them by gunfire for wearing the badge and doing their job!
What a tough start to the year!   Please pray for the families of these officers, the departments they represent, and all those serving in law enforcement.   God grant safety to the ones keeping us safe.
---
"The time is past for us to make this a priority in our country and not just another accepted news story that a cop has been killed. Please join with us in this effort by passing this information along to those within your social and professional circles. With seven police officers suffering Line of Duty Deaths in the past week, we must all stand together and bring an end to this evil madness. The current wave of sentiment across the US that violence against police is acceptable MUST STOP." Officer C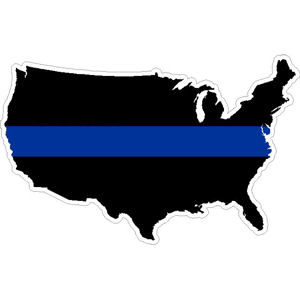 I can't underscore enough how common this type of call is for our law enforcement personnel. They receive disturbance calls every day on every shift! Please keep our cops at the forefront of your prayers.
Law Enforcement have a huge target on them right now. Links to some of the incidents are here:  Maryland Deputies Killed
Sheriff Laney on Officer Deaths 
Sheriff Laney on Officer Deaths
---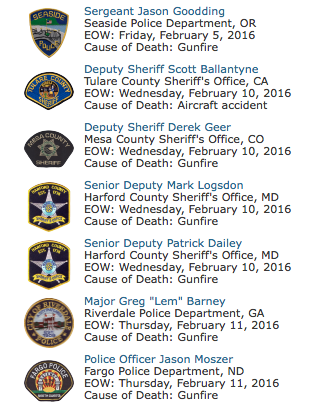 ---
Good Flash – Code 7 has a new affiliate chaplain!
Rick Rojas Sr. heard one of my presentations and decided it was time for him to look more seriously into law enforcement chaplaincy. We had a few serious discussions and he submitted a volunteer application with National City Police. After a background check on him and training, he is IN! Congratulations, Rick! Now there are two of us. We have our work cut out for us.
---
I presented three officers with a welcome pack from Code 7 recently. They have passed all the necessary education and training and are in the car by themselves. Your donations help finance some of the items that I give away. The officers get a certificate of congratulations, a soft sided lunch cooler with our logo, a folding knife, a book about the stresses of law enforcement and how to win over it, gift cards to Ace Uniform and Donny's Café, plus a set of handcuffs with their badge number and our logo laser-engraved.
---
Police officers deal every day with the people and situations we don't want to deal with. The thief, transient, child abuser, and drug dealer are all on their daily conversation list. None of us can truly relate to those mental challenges. The constant exposure takes its toll on their heart, mind, and soul. Our officers need our encouragement.
---
Thank you for standing in support of our local law enforcement with Code 7. If you see a cop standing in line near you, buy their coffee or lunch and make their day. Tell them you appreciate what they do. If you warrant their attention, do your part to make the interaction pleasant. Most of all, pray for them. They are human just like you and me.
Blessings,


Founder/ Chaplain Code 7