"Almost everything will work again if you unplug it for a few minutes, including YOU." Anne Lamott
How is your mental, emotional, and spiritual health? Are you taking time on a daily/weekly/monthly basis to recharge your system and replenish your tank? Our resources can become depleted each time we encounter another human whose view or energy is contrary to ours. If you are in law enforcement, having your resources depleted is a daily occurrence.
Here is a short list of activities to help replenish your system:
1. Breathe – intentionally pausing to take in a few slow, deep breaths (4 seconds in, hold 4 seconds, 4 seconds out) can help not only re-oxygenate your blood, but it can also be the pause you need to reset your thinking.
2. Be thankful – briefly taking inventory of 5 blessings in your life will help re-focus your mind onto your most valuable treasures.
3. Pause for prayer – contemplating our dependence on our Creator for all things can recalibrate and remind us to lean on Him for wisdom.
4. Reflect on your relationships – taking a quick review of the people closest to you will reveal where you get a large majority of your influence and strength. Choose your friends wisely, your resilience and fortitude counts on it.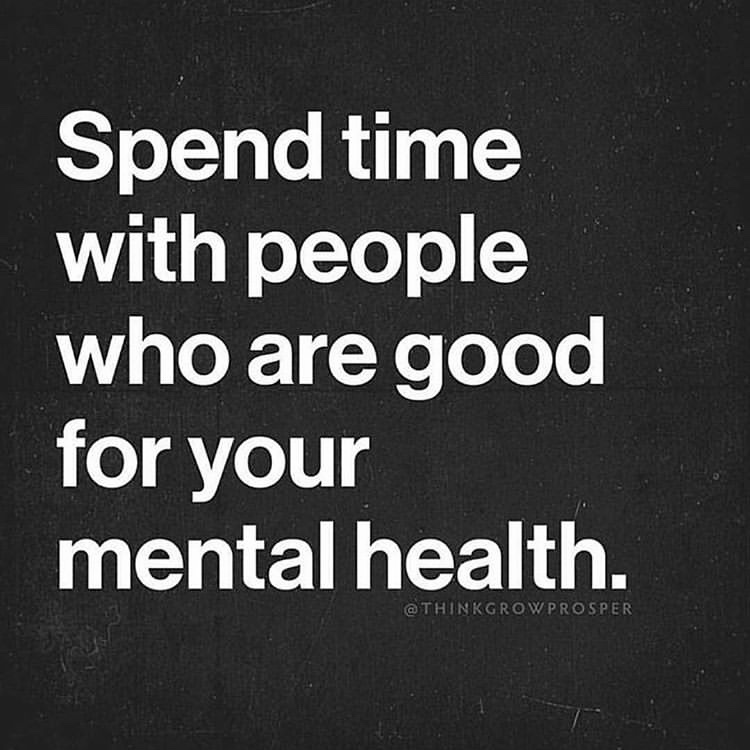 LE Annual Memorial Service SD
Each year at the San Diego County Law Enforcement Memorial wall there is a service remembering those from our county who have died in the line of duty. I was able to attend this year with a few hundred peace officers and family members of the fallen officers. There are similar events that are held in our state capital in Sacramento and in Washington DC during police week yearly.
Pictured here is my friend and chaplain Chuck Price saluting the commemoration of the officers.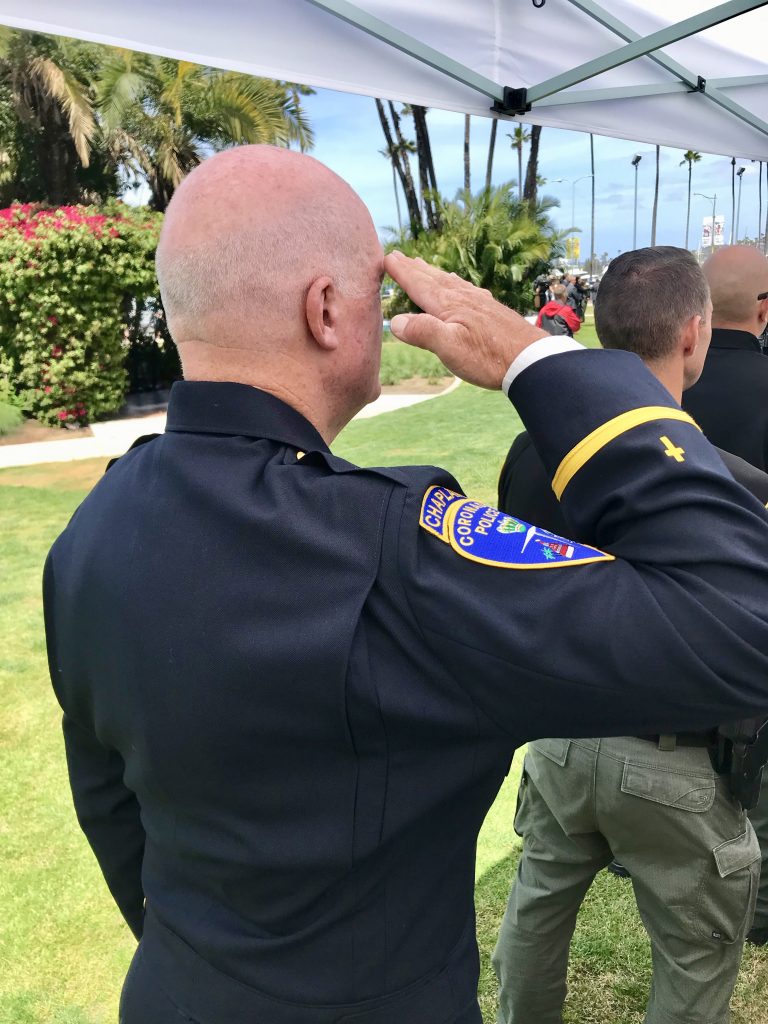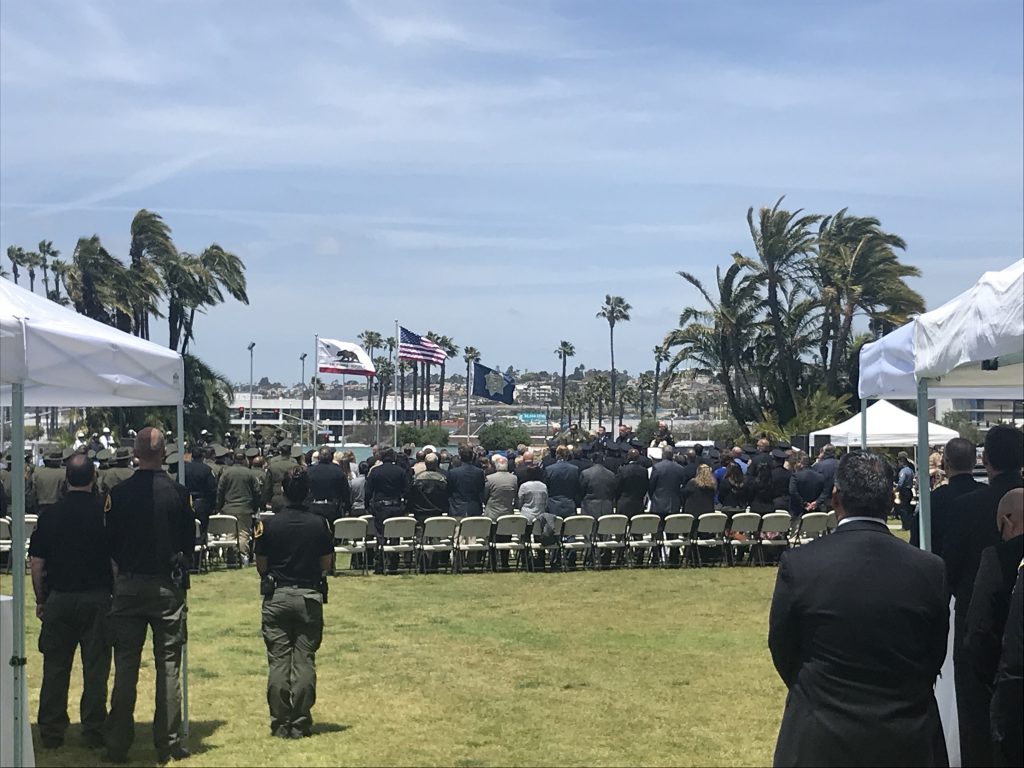 ½ Marathon Sponsorship and Code 7 exposure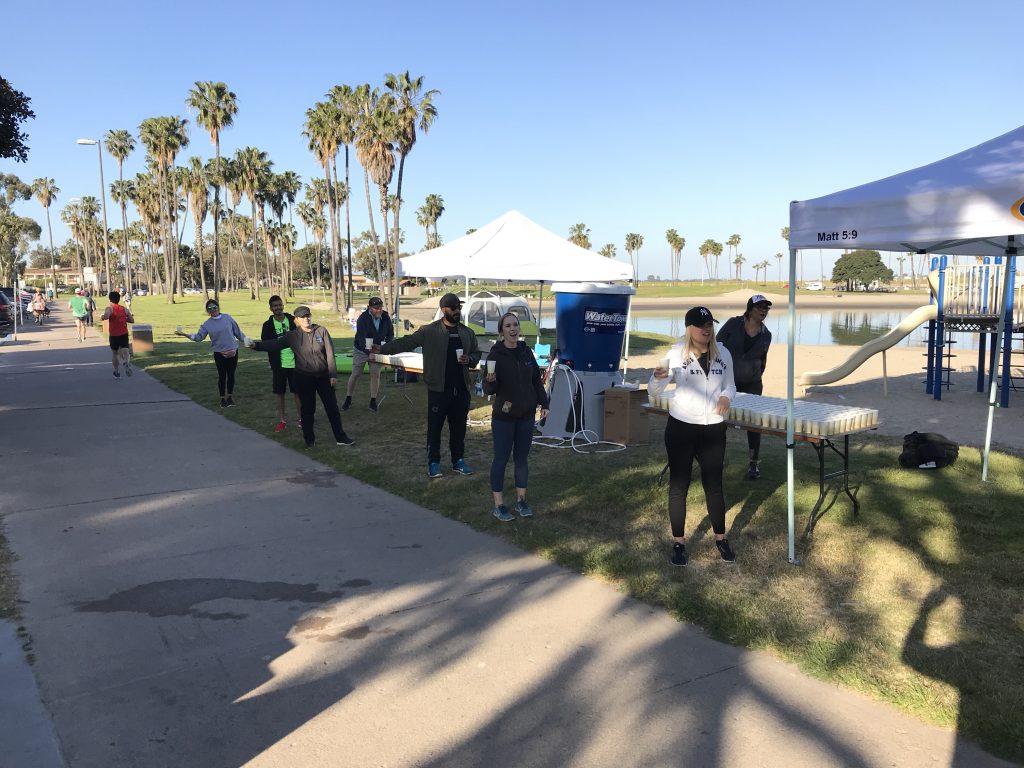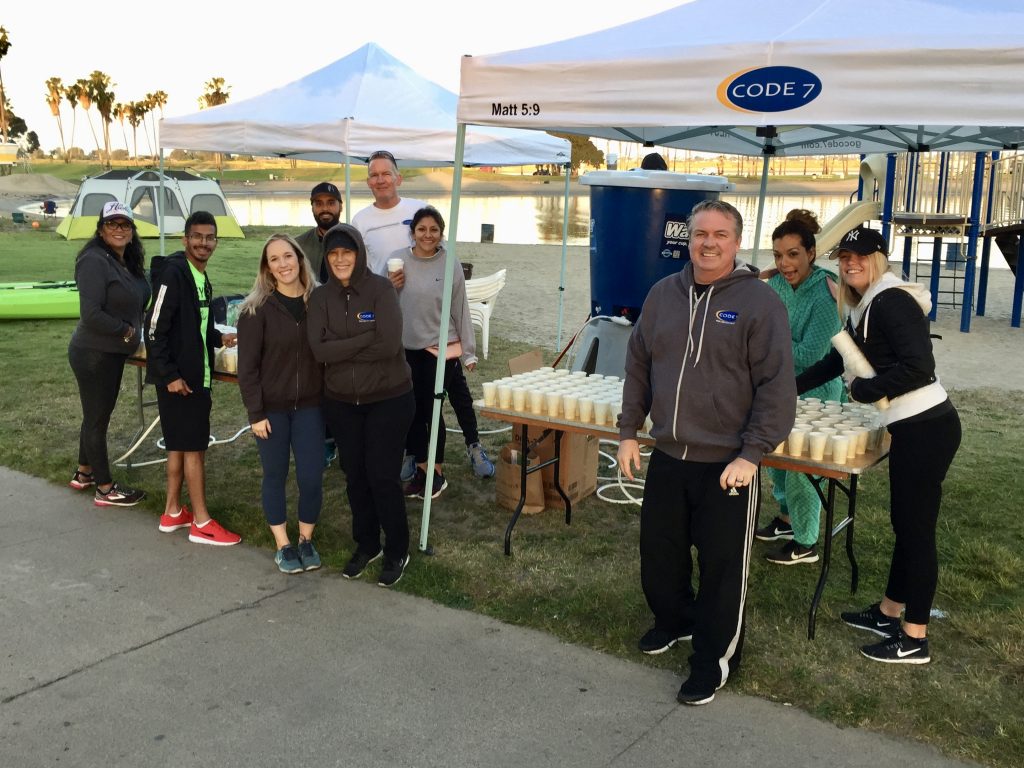 Code 7 was invited to host a hydration station at the San Diego Beach & Bay Half Marathon. It was our first venture into serving cups of cool water to runners along the race course. We had a dozen Code 7 volunteers who were able to provide water and generate funds for our nonprofit. Here are a couple of my favorite volunteers!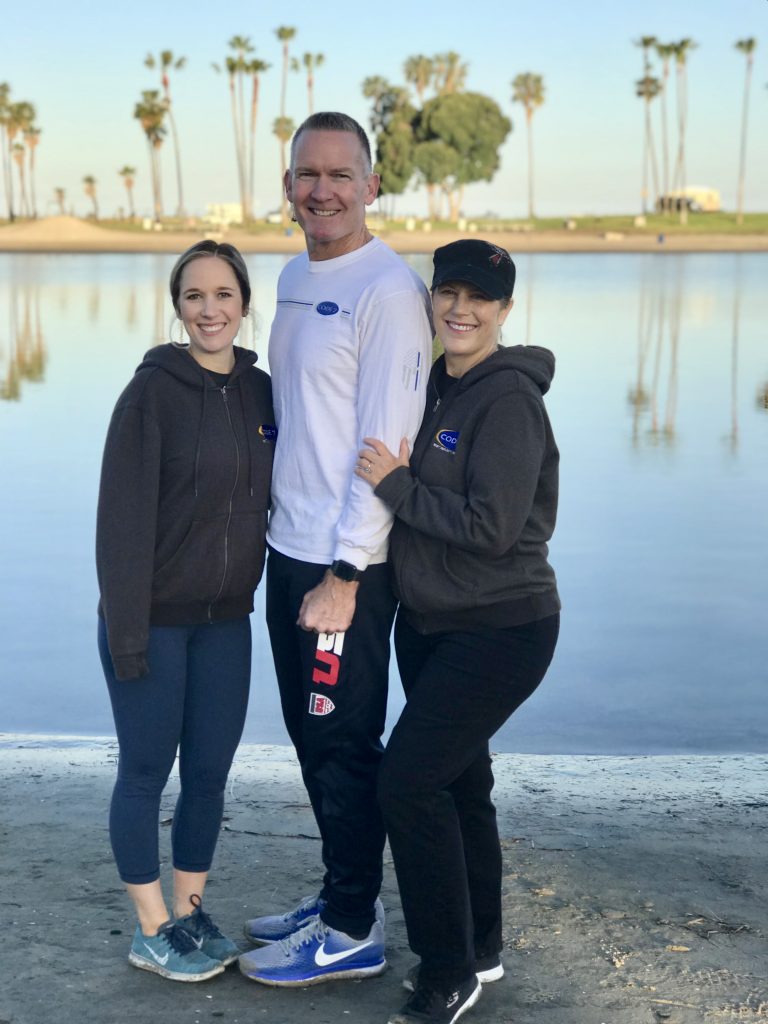 Grief is Messy!
Part of Code 7's overall vision and a passion of mine is to help hurting people going through the dramatic stresses of life and grief. Death of a loved one, the break-up a relationship, traumatic incident, and even perceived losses can be life distressing issues. I have experienced my own handful of challenges, and they were, at times, debilitating.
I snickered when I saw this graphic and thought I would share it with you. Reminder – there is hope along your journey, and people who care about you will help you along the way. Keep walking, keep your eyes open, keep pressing forward. You are worth it.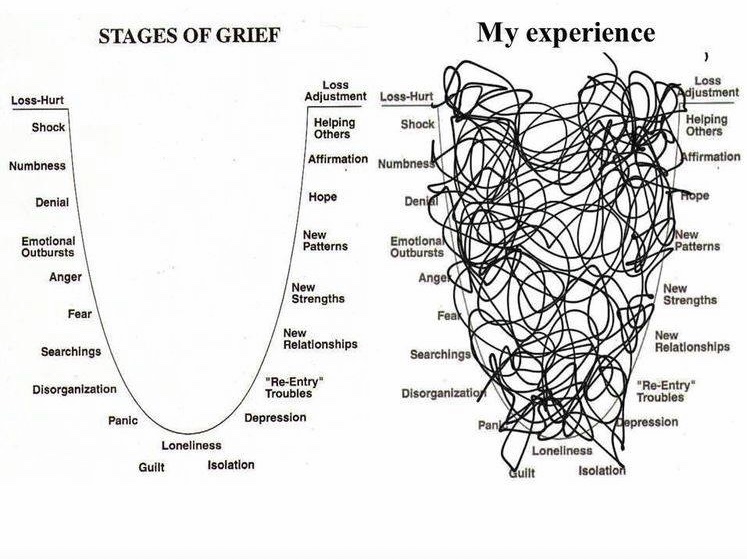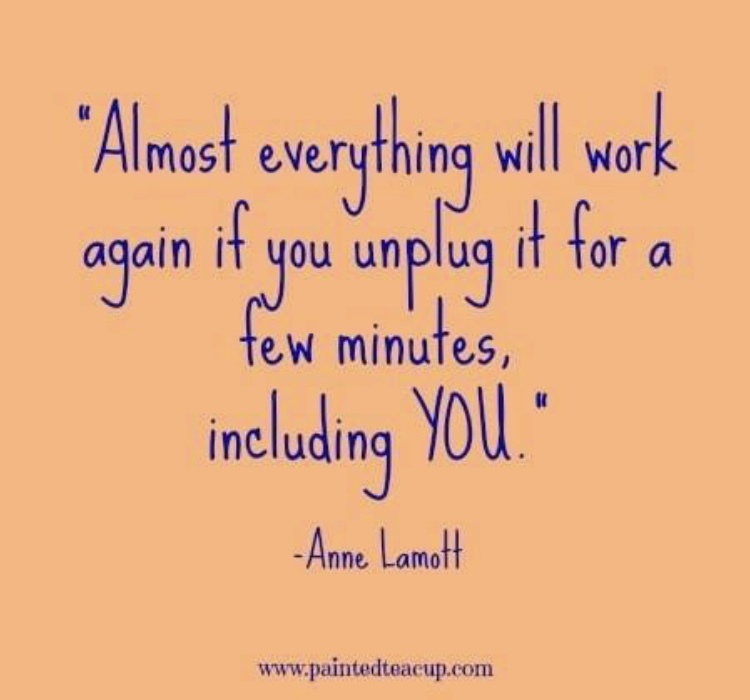 Challenges of LE
I was out on a ride along with a couple of officers a few weeks ago and observed these two officers going the extra mile – doing something that is certainly not in the recruitment brochure. Putting on full body X-ray blocking gown, they helped a marginally compliant suspect stand in the correct position so an x-ray could be taken and his status evaluated.Also, here is a display how our cops can adapt in the field and work on the reports while guarding their (now sleeping) in custody assignment. Thanks, guys, for not complaining and just getting the job done.
California Chaplain Corps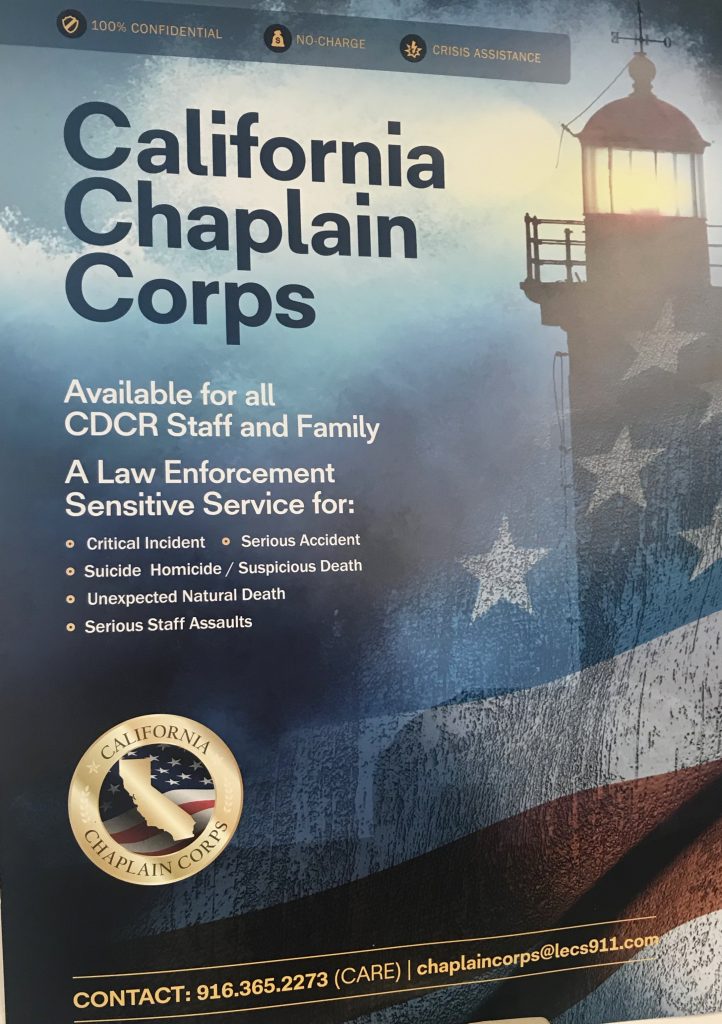 I was called upon unexpectedly to serve with the California Chaplain Corps and went into the Donovan Correctional Facility to serve as a chaplain. My role was to support the prison guards in the aftermath of one of their co-worker's suicide. The California Chaplain Corps is new for the State of California, and a business colleague of mine is running it out of Sacramento. A few local chaplains are being utilized to serve the law enforcement inside our state detention facilities behind the fences and razor wire.
My first full day of service there reminded me that whether inside or outside the prison walls, everyone takes the loss of a loved one in similar fashion. Some were shocked, some in disbelief, and some of the prisoners rudely suggested other guards copy the behavior.
San Diego County Women Leaders of Law Enforcement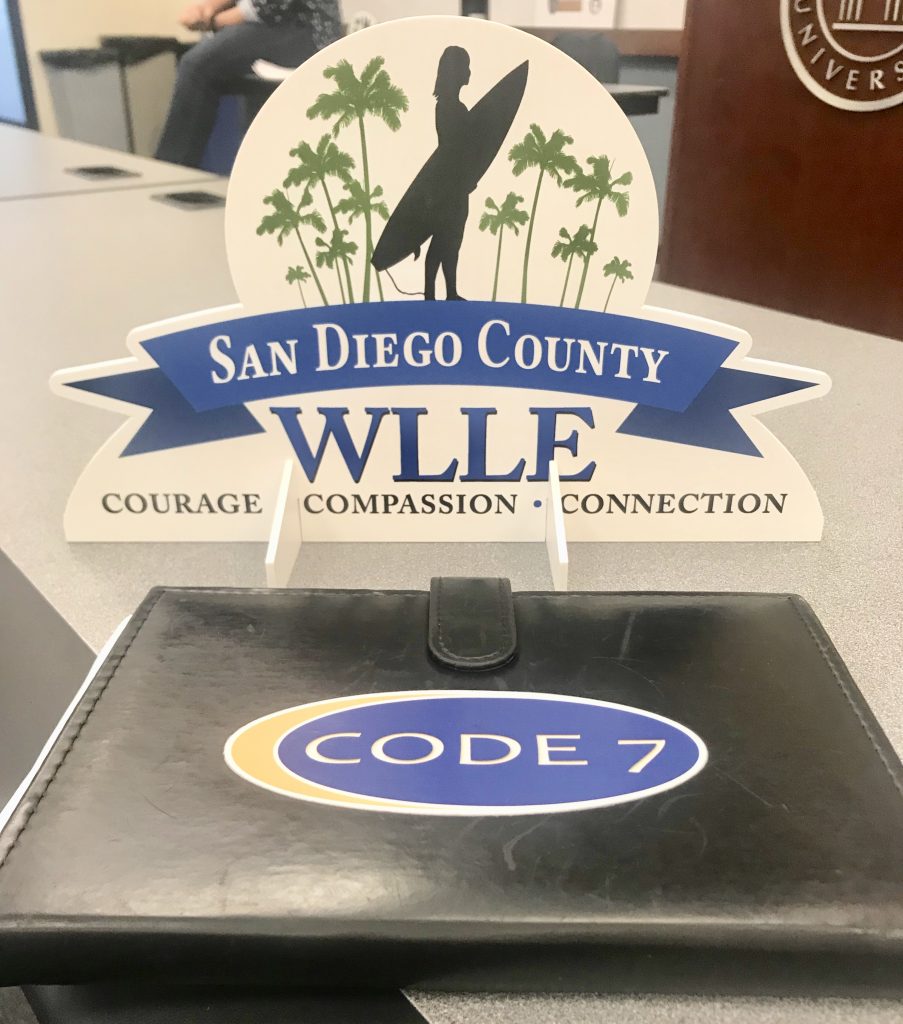 I had the opportunity to join my friend David as he spoke to the San Diego County Women Leaders of Law Enforcement. He retold the details of the dramatic and tragic experience of nearly two years ago when he was attacked by a suspect with a knife. Listening to him share the experience, and being invited to add my perspective, continually reminds me of the value of life, friendship, and camaraderie we share. It's an honor to serve these brave individuals. I can't say enough about them. Much honor and respect is due for every person wearing the badge.
RUN, WES, RUN!
I did run. I ran a 5.3 mile leg of the Annual Law Enforcement / Special Olympics Torch Run through our city with a good posse of folks. Many law enforcement agencies from around the county participated in this unified event. I love that our community supports the Special Olympics.
Only 5.3….?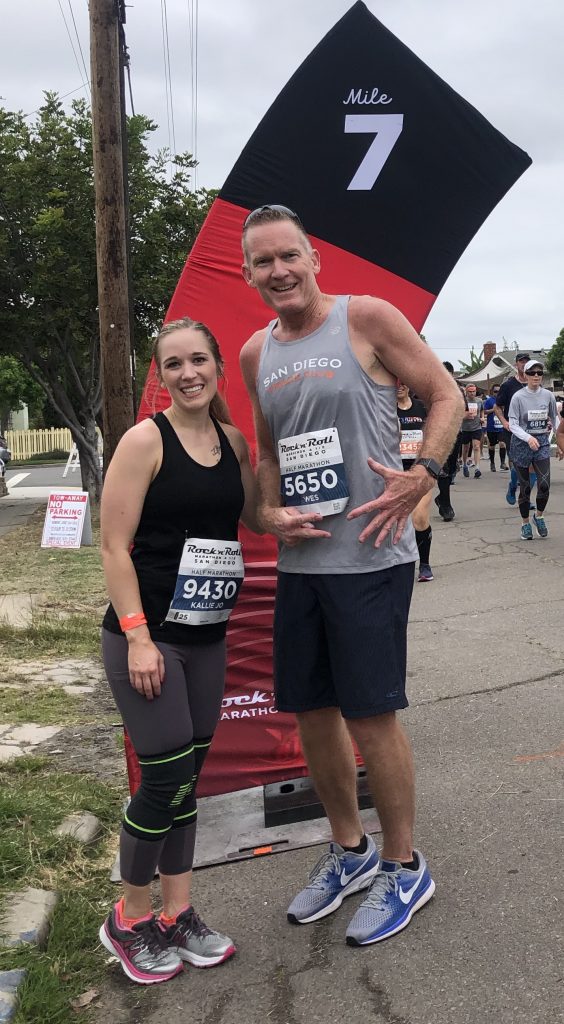 Continuing my fun running – on a personal note, I ran with my daughter and a friend through the streets of San Diego and completed the Rock' n Roll half-marathon -13.1 miles. It was a bucket list item for my daughter and an extreme adventure. We, of course, had to pause at mile marker 7 for a photo in commemoration of Code 7. Fun times always with this girl!
In Conclusion:
Serving our police officers and their families as they trek through this life is an honor to me. Knowing they are comfortable talking to me and being able to be an influence is honestly a privilege. Thank you for encouraging them and me through Code 7.
The Lord is my shepherd, I lack nothing. He makes me lie down in green pastures, he leads me beside quiet waters, he refreshes my soul. He guides me along the right paths for his name's sake. Even though I walk through the darkest valleyI will fear no evil, for you are with me; your rod and your staff, they comfort me. Psalm 23 1-4
Blessings,
Wes