Quote of the quarter:
"So, what the hell is a chaplain anyway?" – well… let me explain…
I get this question from unknowing people regularly. To have pictures capturing the expressions I receive when explaining would be the best photo gallery ever!
When it rains, it pours Niagara style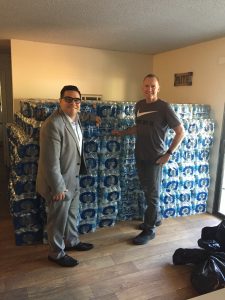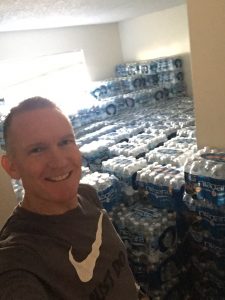 As many of you know, a key daily connection Code 7 makes with the police departments we serve is the bottled water we supply for the cops.
I met a pastor the other day that recently relocated to our area and wanted to know about what we do for our police. During our conversation I mentioned some of the support services we provide for our local law enforcement. I mentioned I solicit cash donations for water, power bars, and other items I regularly supply. He said he would see how he could help.
About a week later he contacted me saying he had some supplies coming our way. He mentioned a truck would be arriving in a few days with some water and power bars. I thought it was a terrific gesture, but maybe he didn't hear me when I mentioned I fill my truck with a load of water every 5 days.
I have come to recognize my conservatism keeps my heart from rollercoaster rides when people make offers to help. When he invited me to see what the truck delivered, I nearly drowned in gratitude.
As you can see, the Lord provided in a great way. I received the largest water donation – EVER – an incredible flood of 17 pallets of water to be exact. That equates to nearly 3 months of hydration for the police department.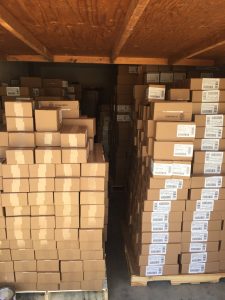 In addition to the water, he said they delivered some power bars too. The pastor took me to a single-car garage and opened the door. Inside were "some" eight pallets of power bars! Creativity and sharing is the overwhelming theme, as I set out on a quest to adequately share this unexplainable and protein-rich random donation with others.
LODD Training
I attended two days of training last week I hope I never need to use. It was line-of-duty death instruction from pre-planning to follow-up and everything in-between. The training and trainer were stellar. The best take-aways are the terrific new family additions to an expanded network of police, fire, chaplains, and mental health providers. I'm very blessed to partner up with these comrades and very encouraged to be journeying with them in support of others.
If a picture is worth 1000 words – how's this?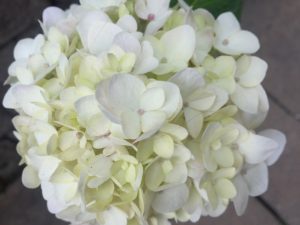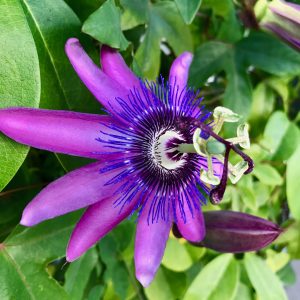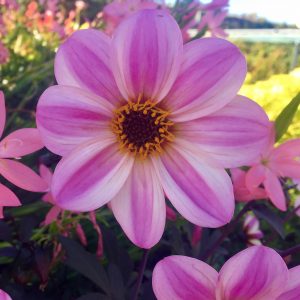 Here are a few photos as reminders of God's articulate imagination gloriously showcased in nature. He has blessed us with unique flowers reminding me of how, as originals ourselves, we are perfectly created by Him. May these pictures cause you to pause and breathe in the love of God through His creation. May you be inspired to look humans in the eyes with the same awe of the beauty He created.
Sweet Unusual Blessing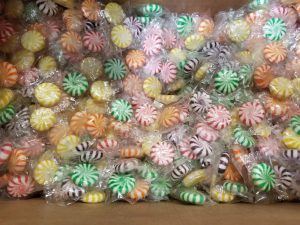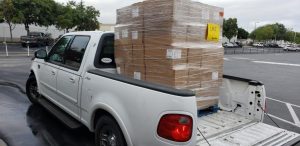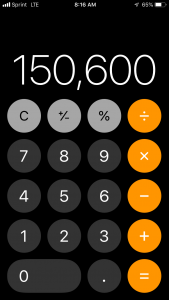 I received the message from a police officer asking if I would like some candy. My response to nearly every donation I'm offered is an immediate YES! I figure the details can work themselves out later. In this particular case, or should I say cases… I was given a pallet of 50, 31-pound cases of individually wrapped candies. I know, you're thinking – what in the world did he do with all those… well, lemme splain.
I connected up with six local churches, and four nonprofits who were overjoyed to receive such a sweet blessing the week before most of them had Halloween parties planned around the end of October. A whopping 150,000 candies were never on my requested donation list but certainly put a lot of smiles on a lot of kids' and adults' faces as they received the bounty of sweetness from Code 7.
CAST calls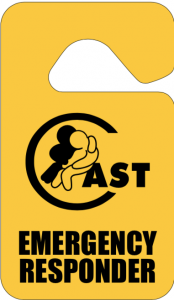 I once again had the honor of connecting with individuals and families through life's worst occasions. I had multiple CAST callouts by the police department, where I provided care on the scene of a death. I helped by being present for the loved ones and also helped facilitate and lead multiple funerals this quarter.
Make sure you take an opportunity today to thank God for your loved ones, and remind them how valuable they are to you. Death has no do overs.
CNT – Roll Player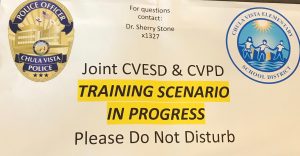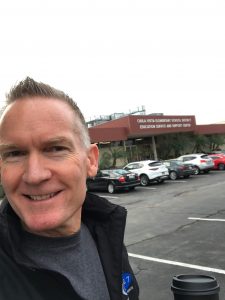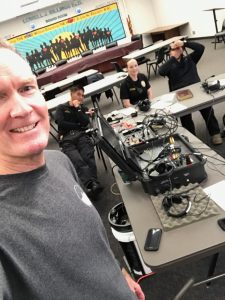 I was asked to play a role during the Crisis Negotiation Team training this week. The training Sergeant asked if I would be the religious fanatic. Not my most amazing quality, but I gave it a go. In the scenario I had to be argumentative, angry, hostile, threatening, and irrational. The role-play was quite outside of my comfort zone and actually stressful. My personality and style as a person and a chaplain are much more neutral, calming, relational, and helpful.
When creating the narrative I would use, I couldn't help but think of the mixed messages I would be sending my friends on the negotiation team. They said I did "crazy" real well. I'm not sure if that compliment is a good thing or not. Fun times were had by all – I think.
Hopefully everyone forgives me for my foolishness and the stress and anxiety I brought to everyone attempting to reason with me. It was good training in the art of verbal Judo and the refinement of negotiation skills.
Donny's Café and Code 7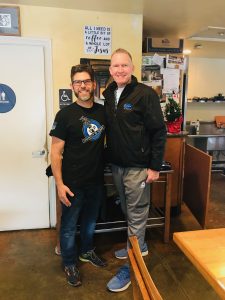 I found out Code 7 is the honored cause or the annual giving-back fundraiser Donny's Café does each year. They are selling t-shirts, and our name is on the sleeve. Proceeds go to us as we support our law enforcement. THANKS, DONNY!  If you have never been to Donny's, in Bonita, my only question is – why not?
In Conclusion
Tomorrow, December 15, is the anniversary of Code 7!  Six years ago we launched out with 7 Objectives:
CODE 7promotes the physical, spiritual, mental, and emotional health of the law enforcement personnel.
CODE 7cares for and encourages law enforcement personnel as they fulfill the duties of their vocation.
CODE 7 engages in prayer regularly for the law enforcement personnel and believes prayer is a vital source of strength.
CODE 7provides chaplains for support and a spiritual presence within the law enforcement community. 
CODE 7 offers education and referrals to assist in developing healthy families and relationships within the law enforcement community.
CODE 7recommends law enforcement take CODE 7 breaks for rest, reflection, and renewal.
CODE 7develops partnerships with pro-law enforcement sponsors to support those who protect us.
Thank you for your interest, partnership and support. Together we ARE helping create an environment where our police know their community supports them and values their service.
This is how God showed his love among us: He sent his one and only Son into the world that we might live through him. 1John 4:9
Blessings,
Wes Anderson
Founder/Chaplain Code 7
"You are not here to save the world, but you are here to touch the hands that are within your reach"~ Kathleen Price