Thy Kingdom come, Thy will be done on earth as it is in heaven.  Luke 11:3
In this section of Jesus' example prayer, He instructs us on how to pray and live in willing submission to His authority.  His life demonstrated the priority of being surrendered.  His instruction directs us to consider heavenly desires over earthly ones.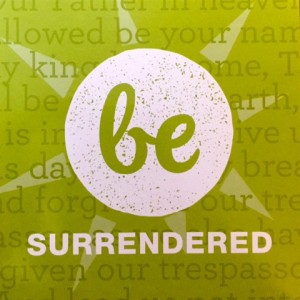 Sometimes we don't know how to pray and cannot see His wisdom in difficult circumstances.   We tend to resist what God desires in the small things and ignore His values.  We get tangled up in the kingdom of the here and now, and rise up in protest when things don't go our way.  Selfishness and self-serving greed grasp for control and demand what we think would be best for us. 
If we can remember that He rules this amazing universe, that everything is under His control and authority, and that everything that happens is within His great care, we will be much more settled in this kingdom. 
How can we change our prayers and be more surrendered–a little less about our wants, and a little more about God's?   Follow His example.
"For I know the plans I have for you," says the Lord. "They are plans for good and not for disaster, to give you a future and a hope" Jeremiah 29:11.
Blessings,