Then Jesus was led up by the Spirit into the wilderness to be tempted by the devil. When the tempter came to Jesus, he said, "If You are the Son of God, command these stones become bread."   But He answered and said, "It is written, 'Man shall not live by bread alone, but by every word that proceeds from the mouth of God.'"  Then the devil took Him up into the holy city, set Him on the pinnacle of the temple, and said to Him, "If You are the Son of God, throw Yourself down.  For it is written: 'He shall give His angels charge over you,' and, 'In their hands they shall bear you up, Lest you dash your foot against a stone.'"  Jesus said to him, "It is written again, 'You shall not tempt the Lord your God.'"  Again, the devil took Him up on an exceedingly high mountain, and showed Him all the kingdoms of the world and their glory.  And he said to Him, "All these things I will give You if You will fall down and worship me."  Then Jesus said to him, "Away with you, Satan!  For it is written, 'You shall worship the Lord your God, and Him only you shall serve.'"  Then the devil left Him, and behold, angels came and ministered to Him.  Matthew 4:1-11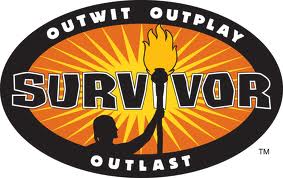 Life is like the TV reality show Survivor where you must outwit, outlast, and outplay the devil.  He is a cheater, liar, and a deceiver.  He doesn't play by the rules.  He is very convincing and is shrewd in his salesmanship.  He promises things that will satisfy our fleshly cravings, but with sleight of hand swaps in cheap imitations that don't fulfill.
He solicits us to gratify our fleshly desires of lust, power, and greed.  He will use whatever tactics he thinks will work to sway us toward his schemes.  He wants to get us caught up in his constant skirmishes and does so by enticing us with the lusts of our eyes, flesh, and world (1 John 2:15-17).  Although we cannot out-craft Satan, we can look at his mission, remain alert to his strategies, and set up preemptive strikes to ensure victory.
Jesus is our example of how to prepare and how to fight back.  When Satan twisted scripture in his temptation of Jesus, he was met with the truth of scripture.  The word of God diffused the temptation and nullified its many side effects.  Developing effective defensive tactics to resist the devil cause will him to flee (James 4:7).  It will also develop a deeper love for God.
If you want to be strengthened for life's spiritual battles, saturate yourself in God's Word.  Reading the Bible will not make you sinless, but it may help you sin less.  Start and end your day by meditating on it.  Build a healthy diet of prayer and workout in the Word of God to prepare your mind and heart for the battles ahead.  The more we are in God's presence, the more strength we have.
It has been said this way: Sin will take you farther than you want to go, keep you longer than you want to stay, and cost more than you can afford.  What are you doing to gain more immunity and strengthen yourself for the battles ahead?
May you emerge from the tribal councils of life with your fire still burning.
Blessings,