"Supporting law enforcement by bringing hope into their workplace."
  Connection Newsletter
April 2014           Volume 3 Issue 4
Law Enforcement deserves our support.  Code 7 was formed to encourage and support the men and women of law enforcement as they protect our streets, businesses, and properties.  We are focused on bringing hope into their workplace and impacting them with God's love through acts of service.  There are a variety of unique ways we show them support and demonstrate that care.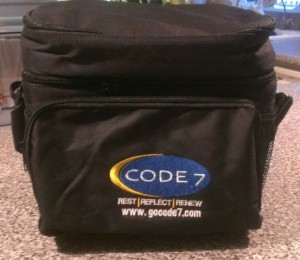 One of the things we do is offer practical gifts that relate to their service and workplace needs.  On April 1 we held a free drawing offering a dozen insulated Code 7 lunch bags.  We had a great response and interest in the bags.  I decided to award each entry with a bag.  I had to quickly purchase additional bags and have them embroidered so no one was left out.  One of the winners asked where do I come up with these cool gift ideas and how can I afford them. I replied, "First, I hang out with you cops often enough to figure out what is missing or needed." Then I reminded the officer that I represent a group of Code 7 supporters that want to encourage the cops as they meet the challenges of their jobs each day.
More NEWS – the scope of Code7's influence and encouragement just expanded. The Cups of Cold Water (CCW) expanded to include the National City Police Department (NCPD).  On Monday, March 24, I locked down the refrigerator in the back of my truck and hauled a load of water to the station.  This blessing has been a long time in the making, but it finally came to fruition. The doors are now unlocked for us to serve the officers at NCPD, and officers are free to pick up a cold bottle of water anytime. They are very grateful.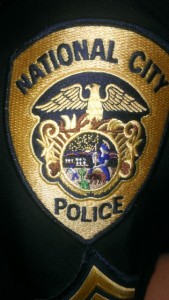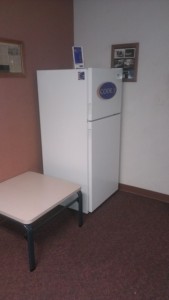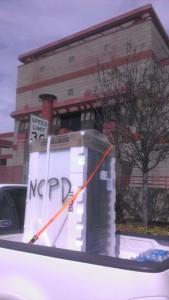 Hopefully, we are just getting started with our expansion. As God leads, Code 7 will extend support services to law enforcement agencies across our nation, one department at a time.
I am thankful for each person receiving this newsletter.  You represent the "group of Code 7 supporters" that want to make a difference in the lives of law enforcement – and you are making that difference!
Your generosity has allowed Code 7 to take this first step in expansion. Your consistent financial support allows us to provide helpful and practical services and initiate relationships with law enforcement. May the lives of law enforcement be enriched as we serve them together.  Thank you for caring!
Thank you for supporting the cause and being a blessing to those blessing us.

Wes Anderson
Founder/Chaplain Code 7
"Though our feelings come and go, God's love for us does not." C.S. Lewis