Looking Ahead – December 30, 2013
Brothers and sisters, I do not consider myself yet to have taken hold of it. But one thing I do: forgetting what is behind and straining toward what is ahead.  Philippians 3:13
Is it your aspiration to do well next year?  Ready or not, the New Year is just a couple of days away.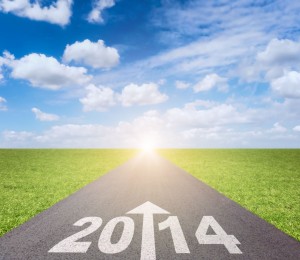 If last year was full of turmoil and heartache, let it go and move on.  Forget the former things; do not dwell on the past.  See, I am doing a new thing! (Isaiah 43:18-19) It's time to look up, look at the path in front of us, and prepare for the journey ahead.  God desires to do new things in your life in the new year.
Moving to a new year brings with it goals, plans, and resolutions.  As the 2014 road trip begins, I encourage a list of 4 things;
·     forgive yourself
·     forgive others
·     love like Jesus loves
·     be thankful each day
We can get down on ourselves, down on others, and lose perspective very quickly.  We can expend enormous amounts of energy and emotion trying to resolve past conflicts in our minds that can be resolved if we change our perspective.
We have so much to be thankful for.  If we start each day remembering some of the good things God has done for us, we will live with contentment and confidence.  We will see the newness He puts all around us.  Let's grab hold of all God has in store for us.
Blessings,