You anoint my head with oil; my cup overflows. Psalm 23:5
Dripping oil on someone's head would lead to a fight in our modern culture, but the act of pouring oil in David's day was an undeniable symbol of favor and honor.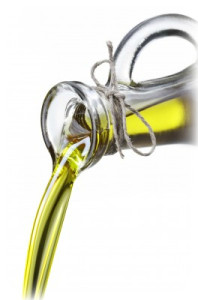 ·     Moses' brother Aaron and his sons were placed into service as priests with the anointing of oil.
·     Kings were coronated with the pouring of oil on their heads, including the shepherd King David.
·     James prescribed the anointing of oil accompanied with faith to bring about healing.
·     Mary anointed Jesus' feet with fragrant oil in preparation of His burial.
·     Shepherds anointed the heads of their sheep as protection from bugs and parasites.
It was common amongst the shepherds in David's time to take oil, mix it with sulfur and tar, and pour it over the sheep's heads.  This concoction would deter flies, mosquitoes, and burrowing insects from attacking the sheep and making transient homes in their ears, noses and eyes.  The ancient practice acted much like our modern-day bug repellent. If the shepherds weren't proactive in protecting their sheep, the parasites would take over, and there would be a constant irritation of biting and squirming bugs playing games in the sheep's heads.  The anointing of sheep resulted in more peace amongst the herd and a more satisfying life.
Has an irritant or squirming bug gotten inside your head? Are there situations you are dealing with that are beyond your control?  Our Good Shepherd knows the origin of the pesky issues, and He possesses the remedy for the irritants.   He offers solutions and the sense of an overflowing cup of blessing.
I encourage you to give the Great Shepherd permission to inspect you, target your troubles, and anoint you with His healing touch. Ask Him to help you take the next steps to counteract the aggravations of your day.
Blessings,