This Sunday December 15 Code 7 will be one year old! Reflecting on our first year excites me. We have been able to accomplish an amazing list of projects together in our inaugural year. Space confines me, but let me share some of the ways we have been able to demonstrate the love of God with the police officers:
· Provided nearly 10,000 cold water bottles since the beginning of July.
· 37 families have been sent out for Code 7 meals at local restaurants and given communication- building exercises to strengthen their families.
· 12 squad meals (meals provided for the entire patrol unit (12-20 officers ) before going into the field).
· Shared the Scriptures weekly with more than 450 people (135 officers) through the devotional emails.
· Took part in nearly 100 ride alongs with officers.
· Provided care and support for four police families that lost loved ones unexpectedly.
· Provided care, support, and practical help to injured and ill officers.
· Officiated the wedding of an officer.
· Chula Vista Police Officers Association honored Code 7 with a financial donation recognizing our valuable support of the officers.
· Welcome packs were given to six new officers at CVPD, including a pair of engraved handcuffs, a pledge of support from Code 7, a $100 gift certificate to California Police Equipment, and a Donny's Café gift card.
· Shared in numerous prayer meetings with officers.
· Met privately with officers and encouraged them through counseling and discipleship, and
· Assisted in hosting the first Police Open House for the police families. We provided items for donations and all the desserts. Thank you Code 7 baking buddies!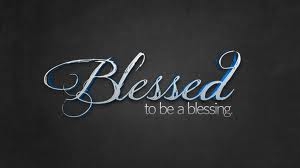 Looking ahead to 2014, Code 7 will continue to work on developing relationships with churches and civic groups raising awareness of the value and importance of healthy police officers.  We are trusting God will expand our ministry to impact additional police departments. Code 7 plans to share our REST, REFLECT, RENEW principals and bring hope into the workplace of the National City Police Department (NCPD) in 2014.  Similar to Chula Vista, the NCPD has been without a chaplain for longer than anyone can remember.
As we reach out to our neighbors to the north at NCPD, we are confident the officers and their families will experience great love and the care of Christ from their new chaplain Bob Griner.  Bob is an experienced San Diego Police chaplain and was selected to head the NCPD program scheduled to begin in the new year.  We are anticipating many lives will be touched through Bob's faithful care.
In Ephesians 6:12 Paul the apostle expressed that our battle is not against flesh and blood, but with spiritual forces in heavenly places.  I agree with Paul regarding the spiritual battles, but I also recognize there ARE people wrestling against flesh and blood too—our cops.  They are literally pushing back the forces of darkness and evil every day.  Code 7 will continue positioning ourselves to minister to the needs of law enforcement and their families as they continue to serve and protect us.
We will be starting a couple of small group Bible studies in the new year at the request of a couple of officers.  Please keep me in prayer as I lead these men and women in the truth of God.
Your support of Code 7 is very valuable.  We love cops and hope you do too.  I consider it a privilege and honor that you remember us in prayer and entrust us with your finances.  Your contributions enhance the services we provide, and your prayers directly impact law enforcement personnel and their families.
As you give year-end contributions, please consider a donation to Code 7.  We are a nonprofit organization and all gifts are tax deductible.  Thank you for your interest in the work of Code 7 and for your support.
Blessings,