Quote of the Quarter
"Life ends and life begins, people fight. Thank you, Lord, I made it home and so did the officers." ~ Dispatcher 3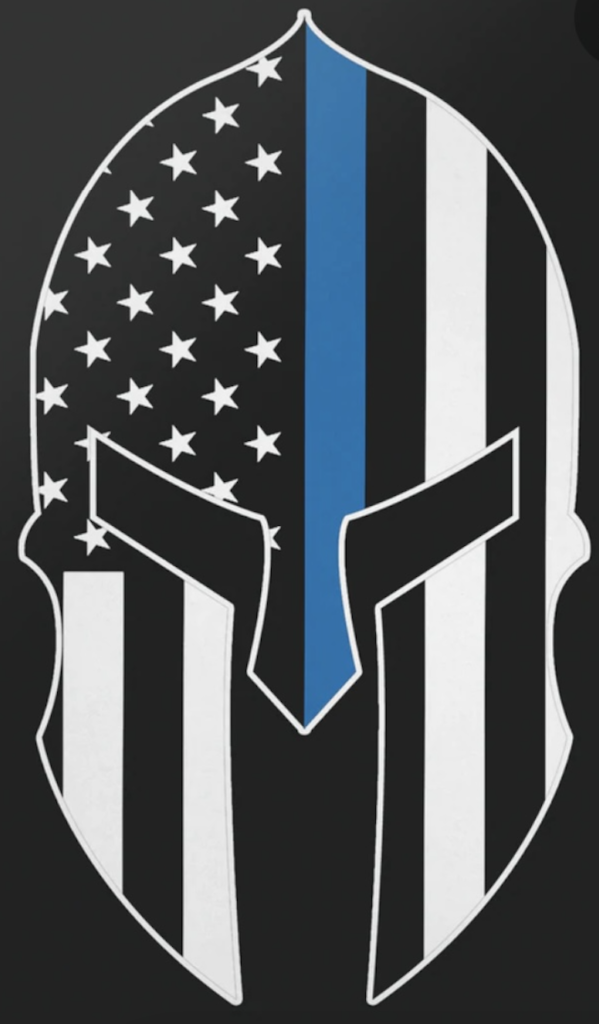 No Man's Land
My partner was called out to assist with a motorcycle rider down. The call taker tried their best to understand where the injured person was because there were no roads nearby. Using the caller's GPS signal to get a better location, we ended up here but were still nowhere close.  
There was certainly nothing we could do to help from our vantage point. A helicopter was used to transport the victim of too much off-road fun. He reportedly had non-life threatening injuries but quite the transportation cost. If you play hard – you sometimes pay heavy.
DOGS AND CATS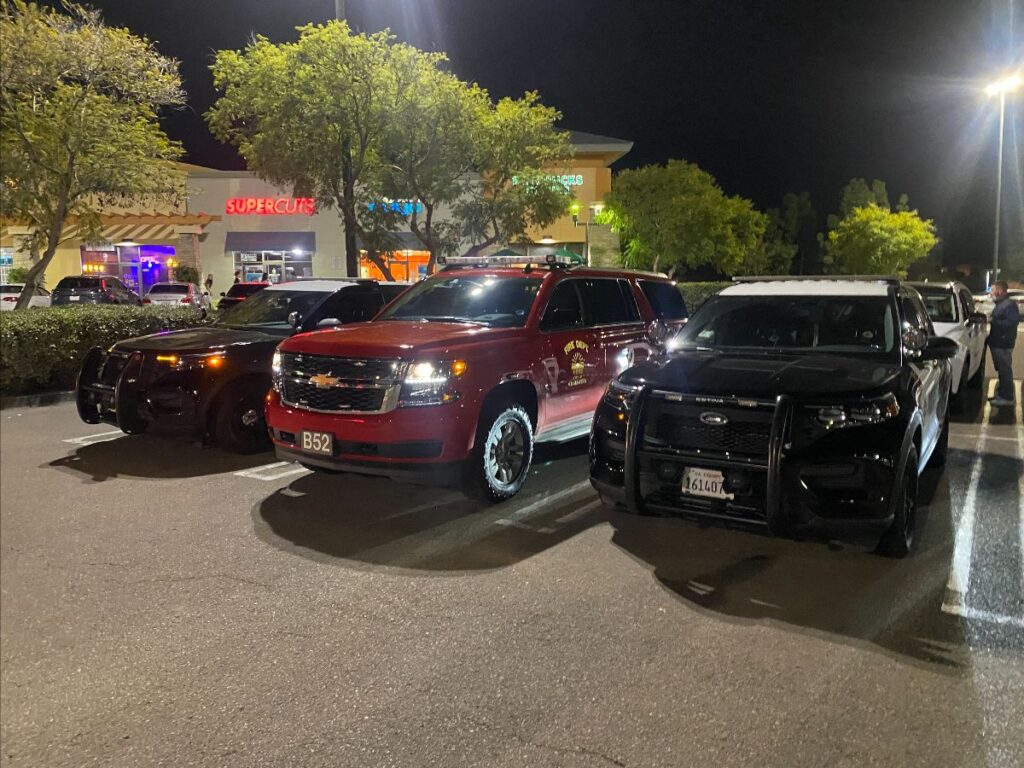 Police and Fire do get along.  They have a healthy comradery as well as spirited competition. Once in a while they play so well together they enjoy treats at Chick-fil-A. I am thankful to work in a city where everyone pitches in and fulfills the community needs so effectively.  I'm extra blessed to have Chick-fil-A Eastlake a sponsor of Code 7 lunches (and treats).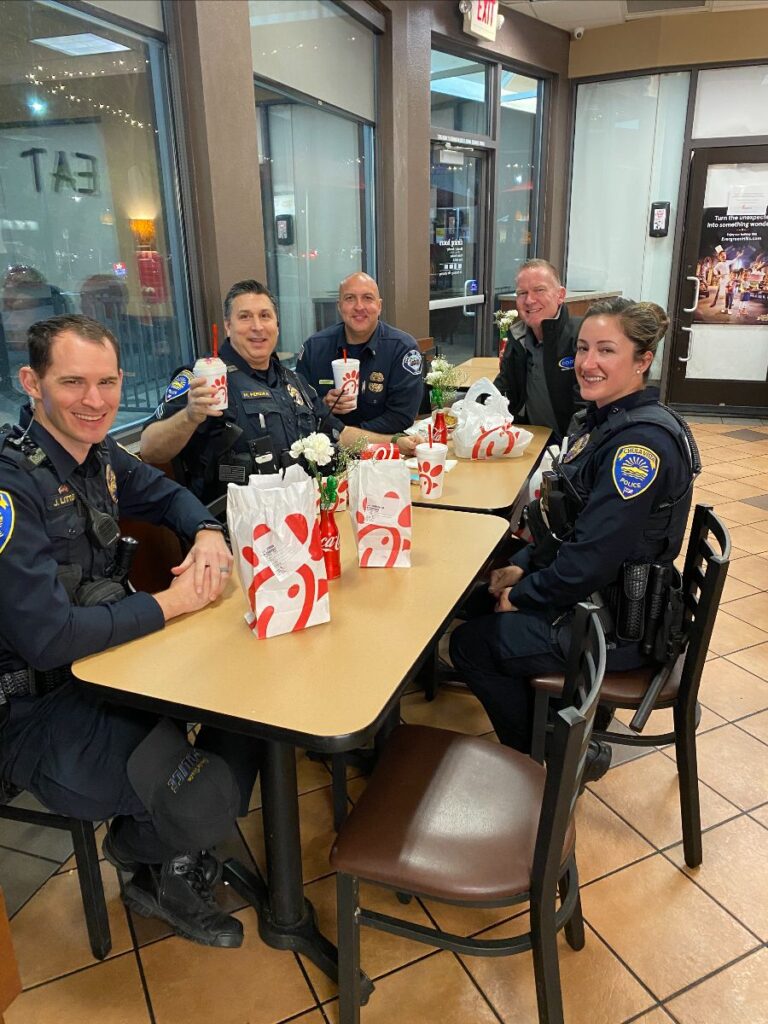 The Talk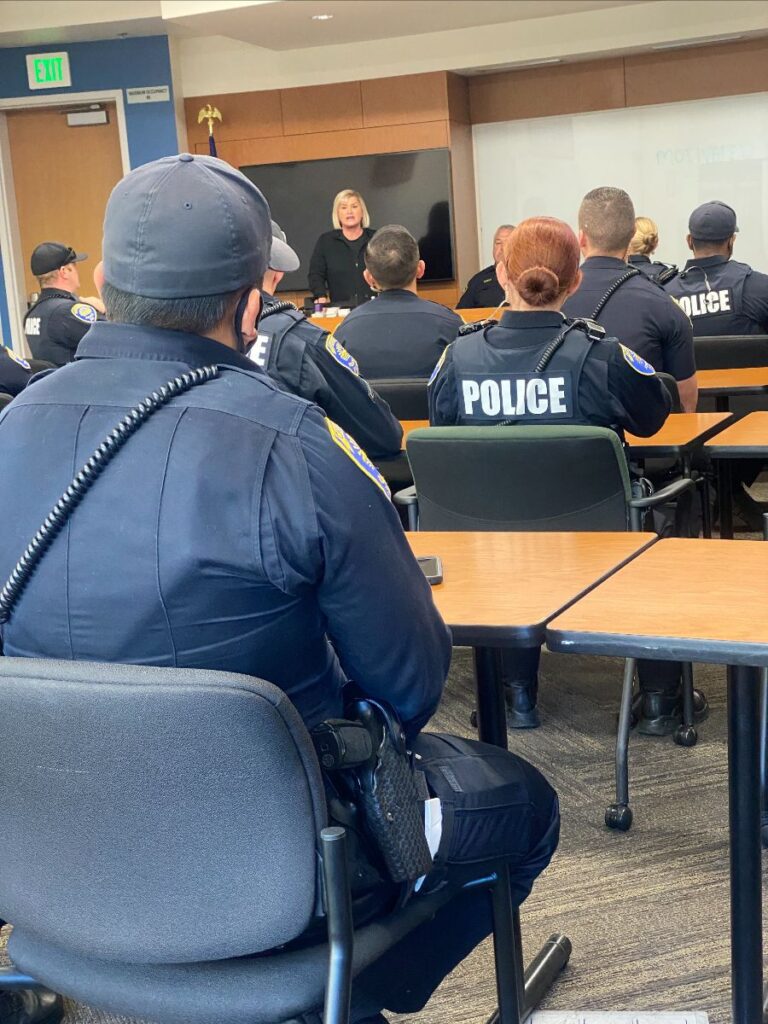 On occasion the Police Chief needs to come and talk to the patrol officers. It's usually an opportunity to present an award for service or recognize positive impacts in the community. Once in a while the talk relates to an incident that may have rattled the law enforcement community. The talks encourage the officers to stay alert, give an extra long hug to their loved ones, and serve as a reminder that life is a gift. This world can be a wicked place, and the blue line of officers fulfills a vital function in keeping peace every day.
Strong leadership communicates value and sends the message that we will make it through the dark days together. In the midst of the tragedies and social storms cops need to stay balanced and focused. Please pray for our law enforcement. They carry a heavy load every day on their backs and in their souls. 
Chaplain or Mermaid
When an officer heads out on patrol, they need to set up their mobile office. The front passenger seat usually looks similar to this…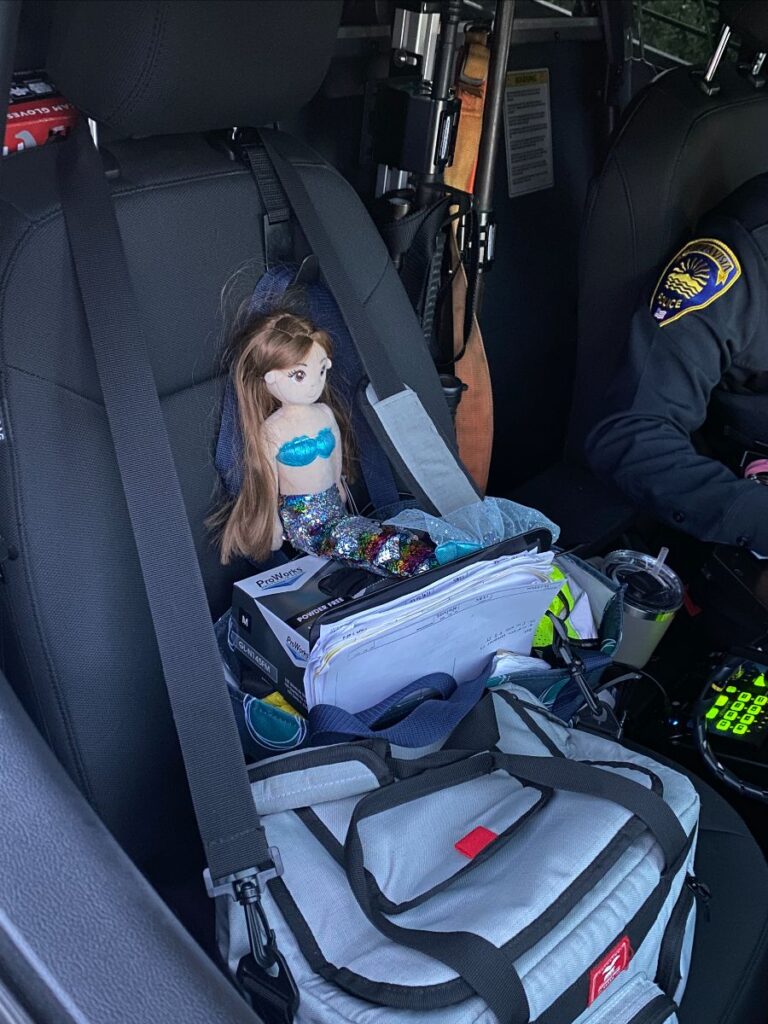 well, minus the mermaid. Does little Ariel have a story? Well of course. A patrol sergeant placed this little cutie in the front seat of a female officer's car whom they thought would be a great Field Training Officer (which I agree is true). The officer had a bikini-clad partner for a few days riding squirtgun simulating a trainee while they considered the position.
I remember seeing the little mermaid sitting there and asking about her. The officer explained the story and also said I was welcome to take Ariel's place anytime. In the end, the officer elected to keep the seat open for me or her gear. It is always an honor to spend time with our cops, hear their stories and offer encouragement. 
In Conclusion
Thank you for your interest in the work of Code 7. Your generosity through donating gift cards and financial support to this organization allows me to be present for regular ride alongs and spending extra time when a stressful event takes its toll. Let's all say a prayer for the families affected by the recent school shootings.
John 15:13 Greater love has no one than this: to lay down one's life for one's friends. ~ Jesus