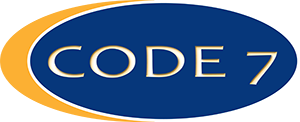 The New Year started off in high gear with ministry opportunities.
During the first 45 days of 2018, I was called upon to respond to multiple tragic scenes including a double homicide, and a fatal traffic accident on a rainy night, and two others incidents where families were suffering in the grief of their loved ones unexpected death.
Operating with the gift of compassion in the lives of others who are suffering and in need is not enjoyable to many or even tolerable to most, but it's what I firmly believe God has empowered me to accomplish for Him.
Everyone is called to something. Your spiritual gifts are often revealed as you do what you do naturally and have interest in. Someone once told me "Wes, we don't get to pick our ministries, sometimes they pick you". I have found that to be very true. I'm honored to represent Christ to the suffering for as long as He lets me travel here on earth.
If we live, we live for the Lord; and if we die, we die for the Lord. So, whether we live or die, we belong to the Lord. Romans 14:8\
---
Activities 
---
I have assisted with 5 funerals and have 4 weddings scheduled, and who can resist spending time with sick friends in the hospital – not me.
---
Something is Brewing!
---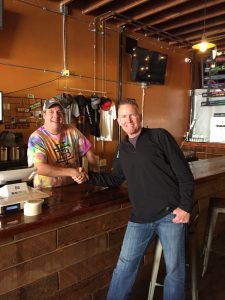 My friends and Code 7 sponsors Tim and Dali Parker (such great people) of Chula Vista Brewery (CVB) invited me to help design a special beer flavor.
I mentioned I liked the taste of cream soda and Brewmaster Russell went to work with creativity and chemical calculations to pull off what will be known as the "Code 7".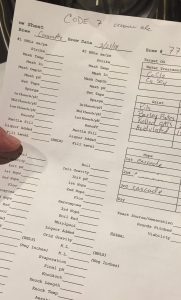 Last week I had a few Code 7 supporters step up and join me at 5:30am to begin the process of joining the mixture of barley, oats, hops, and a few other ingredients with the perfectly heated water to begin a new Code 7 brew, a vanilla cream ale. Interestingly enough, it is CVB's 77th brew as shown on the recipe sheet.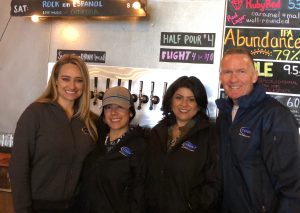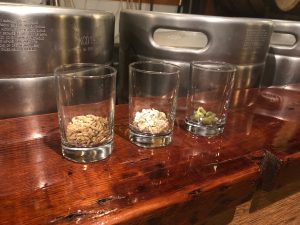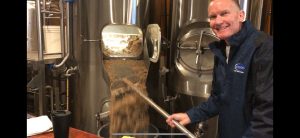 I'm told it will taste like a vanilla cream soda with a slight kick. Russell says, all we have to do now is wait for the yeast to eat up the sugars extracted from the barley and oats (or something like that) and voilà – Code 7 will have its own signature beer thanks to our amazing friends and visionaries at CVB.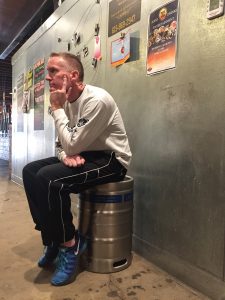 ---
Special Event
---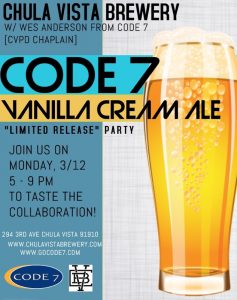 There will be a special collaboration Fundraiser night for the Code 7 brew with all proceeds going to Code 7. The event will be held Monday, March 12, 2018 from 5-9pm at CVB 294 Third Ave, CV 91910.
I invite you to join n the fun whether or not you drink beer. There will be a collaboration presentation @6:00pm where I will share the vision of Code 7.
---
Super Cool Fact
---
Did you know the space Chula Vista Brewery utilizes on Third Avenue is the exact site of the original police department? Crazy but true! This makes the Code 7 brew even more unique.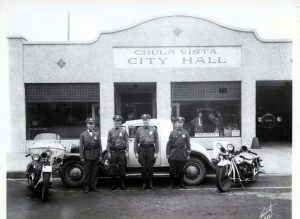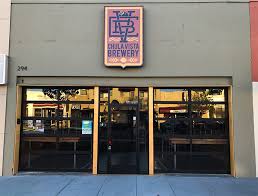 ---
In Conclusion
---
Your support of our law enforcement is so refreshing. Thank you for your interest and involvement with Code 7. Together we are helping create an environment where our police know we as a community support them and value their service.
I'm not saying that I have this all together, that I have it made. But I am well on my way, reaching out for Christ, who has so wondrously reached out for me. Friends, don't get me wrong: By no means do I count myself an expert in all of this, but I've got my eye on the goal, where God is beckoning us onward – to Jesus. I'm off and running, and I'm not turning back. Phil 3:12-14 (MSG)
Blessings,
Wes Anderson
Founder/Chaplain Code 7
"You are not here to save the world, but you are here to touch the hands that are within your reach" ~ Kathleen Price