Blessed are those who trust in the LORD and have made the LORD their hope and confidence. Jeremiah 17:7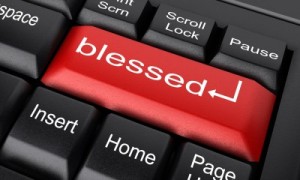 The God of the universe wants to be connected with you.  When your connection to God is secure, you will have His full resources flowing through you.  With the strength of God in your life, you will have more love, more passion, and more peace. 
When we are surrendered to Him, He blesses us with His presence and we are more willing to risk what He has entrusted to us for the good of others.
What's happening inside you?  Are you trusting in the Lord?  Is your confidence in Him?   
No matter what things look like, remember, God loves you and is FOR you.  He desires the best for your life.