May 11, 2014 – A 100th Mother's Day Celebration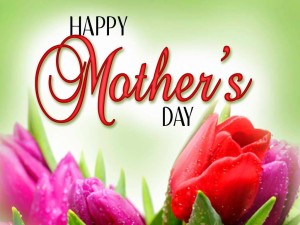 Grace to you and peace from God our Father and the Lord Jesus Christ. I give thanks to my God upon every remembrance of you. Philippians 1:2-3
I'm thankful for my mother. She brought me into this world and raised me instilling the value of loving people and loving God. She's my biggest fan. Her gentile and affirming spirit formed much of my caring attitudes toward others. Many possess similar stories about their moms. After a long push to recognize mothers in a special way, in 1914, U.S. President Woodrow Wilson officially instituted the second Sunday in May as a national holiday to honor mothers. Today marks the 100th year of Mother's Day.
Today we celebrate and honor mothers and ladies everywhere. The sacrifices they have made and continue to make in order to feed, clothe, encourage and support generations of children are worthy of our honor and our gratitude.
Flowers and chocolates have become part of the traditional gifts, but the best way I know to communicate thanks is by what I write in a simple card. Words seem to mean the most when they are expressed from the heart. And time with my mom also is a precious gift to her. I thank God upon remembrance of my mom.
To all the mommies: you make a difference! May you be surrounded by love, admiration and gratitude today and every day.
Blessings,