God who takes care of me will supply all your needs from His glorious riches. Philippians 4:13
 Cookies, cake, ice cream, candy.  Cookies, cake, ice cream, candy.  Those are the words I would chant repeatedly to go to sleep as a boy.  When I had trouble with bad dreams, my mom told me to think of a few of my favorite things over and over till I fell asleep.  The mantra worked quite well for me in my adolescent years.  I am not obese or a sweet freak, so I guess there were no real negative, long-lasting side effects.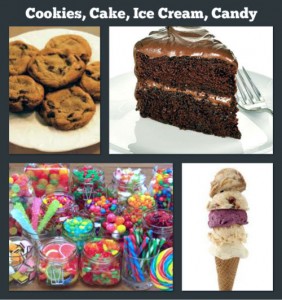 The details vary but the fact remains the same–we all use coping mechanisms to help with our stresses.  Some work better than others.  Sometimes we need help carrying our burdens.  I'm not sure how you or your family deals with fears or stressors in life, but I do know God can be counted on to work through all of them with you.
He offers Himself as the Comforter, Counselor, and the Spirit of Truth.  He offers to lead and guide you through the difficult circumstances (John 16:13).  He invites us to cast all our worries, stresses, and fears on Him, because He cares for us (1 Peter 5:7).  God's not irritated when we come to Him for help with our struggles.  He is gracious and loving.  He is willing to stay up all night with us and remind us of His love and forgiveness.  He even hears the simple prayer of Help, Lord.
Don't let the same old difficulties haunt you or inflict pain.  Call on God.  Be real with Him.  Tell Him of your worries.  He desires to help and heal.  Unlike some people around us, God will never accuse you of being weak or tease you about your struggles.  He always provides loving care and is faithful to supply all our needs.
Maybe now is a good time to pause and thank God for all the cookies, cake, ice cream, and candy He has provided for you during your hard times.  His past faithfulness merits our current trust.
Blessings,
Wes